Do you have a website about Fairies or related to it? Would you like to win an award like the ones below?

Then all you have to do is send me an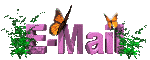 with the folowing information:

Your Name
Your E-mail address
Your URL address
Name of your website
Please, let me know in the subject of the email, which award you'd like to win
Good Luck!